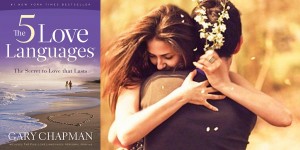 The Five Love Languages
By Gary Chapman
The Five Love Languages is a very insightful book in human behavior and relationships. The first scripture that comes to mind to support the content of the book is
But the wisdom that is from above is first pure, then peaceable, gentle, easy to be entreated, full of mercy and good fruits, without partiality and without hypocrisy. – James 3:17
The Holy Spirit gives the author insight revealing as people we give and receive look differently as individuals. This book is differs from "Men are From Mars Women are From Venus". It doesn't attempt to exploit the difference between men and women as the reason for conflict, however it goes deeper to involve childhood, culture and heritage and aims to explain how each individual interprets love even before they are married.
The book encourages both male and female to examine their live to see how they understand love, so each party can better communicate love to one to another.
The highlight of the book is it give in-depth examples of real couple of how they began to understand and then learn to communicate love.
It's a powerful book for those who are courting and even longtime married couples. A fresh insight in the word love.
One love language the book refers to is "sacrificial love". Jesus said "God so loved the world that He gave His only begotten Son…" God expresses His love sacrificial that is one of our Father's Love Language.